A Message from our Executive Committee

Without question, 2020 will long be remembered for the trials endured by our communities and our nation at large. For many families, the year was marked with personal loss and we extend our best wishes to them for a brighter year ahead.
While many events from the prior year grabbed headlines for high levels of uncertainty, volatility and anxiety – we believe it is important to acknowledge two themes that also played an important role in 2020 – resiliency and opportunity.
In early March of last year, our team at Bleakley worked diligently to adapt to the rapidly evolving economic conditions and like most of the northeast- doing so while being forced to transition to a fully remote work environment. We are grateful for and proud of the resilience shown by our group of staff and advisors and the commitment they showed by maintaining continuity of service and support of our clients during a challenging year.
Despite the challenges we faced, our firm ended the year with some important accomplishments in key areas of the business. We wanted to share some of them with you and express our appreciation for your continued support.
Improved Client Communications:
In addition to ongoing conversations with your individual advisors, we realized during the events of last year that as a firm we had the opportunity to communicate more broadly to our client base in a more interactive (and virtual) format through:
Monthly email newsletters

Client Q&A calls on Economy & Markets with CIO Peter Boockvar

Quarterly client Workshops on relevant planning topics (social security, Medicaid etc)
We have received great feedback on these initiatives and welcome your participation on our calls and workshops in the year ahead.
Expanded Services for Clients:
As our firm grows, we continue to seek out and incorporate resources to improve the client experience and support holistic planning. Over the last twelve months, we have added the services for our clients – with additional plans to expand this list in the year ahead.
Estate & Business Planning Document Review

Complimentary P&C insurance audits

Expanded life coaching services
Enhanced Portfolio Offerings Released:
The investment committee at Bleakley also spent time in 2020 evaluating our investment landscape and has subsequently added a number of investment vehicles that are now available to advisors based on client goals and objectives – including:
Healthcare sector focused Benestar portfolio – via David Mandelbaum

Unified Managed Accounts

Target Income portfolio – via Peter Boockvar

Expanded socially responsible investment options
New Advisor Affiliates & Office Locations:
The firm continued to expand its national footprint last year as we welcomed 11 new financial advisors while opening an additional 5 office locations in four states. We welcome the following advisors and their clients to the Bleakley organization and look forward to being of service.
Awards & Accolades:
Five members from Bleakley were recognized among the top advisors in the financial service and wealth management profession by Forbes, Barron's and Financial Times last year:
We are grateful for their contributions both as leaders of our firm and across the industry as a whole.
On behalf of every staff member and advisor associated with Bleakley Financial, we thank you for the trust you have placed in us. Going forward we will continue to evolve our firm to meet the needs of our clients by delivering straight forward communication, a robust offering of products and services and a commitment to high levels of client service as we support your financial journey in the year ahead.
Kind Regards,
Peter Boockvar, David Mandelbaum, Christopher Mackin, Mary Lundstrom, & Lynda Kommel-Browne are solely investment advisor representatives of Bleakley Financial Group, LLC and not affiliated with LPL Financial.
The Forbes ranking of America's Top Wealth Advisors, developed by SHOOK Research, is based on an algorithm of qualitative criteria, mostly gained through telephone and in-person due diligence interviews, and quantitative data. Those advisors that are considered have a minimum of seven years' experience, and the algorithm weights factors like revenue trends, assets under management, compliance records, industry experience and those that encompass best practices in their practices and approach to working with clients. Portfolio performance is not a criterion due to varying client objectives and lack of audited data. Neither Forbes nor SHOOK receives a fee in exchange for rankings.
The Forbes Best-In-State Wealth Advisor ranking, developed by SHOOK Research, is based on in-person and telephone due diligence meetings and a ranking algorithm that includes: client retention, industry experience, review of compliance records, firm nominations; and quantitative criteria, including: assets under management and revenue generated for their firms. Portfolio performance is not a criterion due to varying client objectives and lack of audited data. Neither Forbes nor SHOOK Research receives a fee in exchange for rankings.
Financial Times 400 Top Financial Advisers minimum criteria; Financial advisors managing at least $300 million in assets and more than 10 years' experience. Selected based on six criteria including: assets under management, asset growth, compliance record, experience, credentials, and online accessibility.
Barron's Top 100 Independent Financial Advisors & Top 1200 Financial Advisors is based on assets under management is based on assets under management, revenue produced for the firm, regulatory record, quality of practice and philanthropic work.
About the Author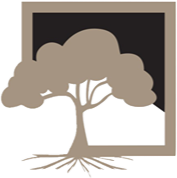 Executive Committee